9 flattering dress shapes to suit your shape - What type of dress for specific body shape?
---
Whether you're after an occasion gown or an office go-to, find out which silhouettes will make your dress a success.


Before you read on, did you know that you can be the first to discover our SuperSavvyme offers and free samples, free product testing every week with SuperSavvy App and try new P&G products through Savvy Circle projects? Register here!
Slipping into that perfect form-flattering, curve-complementing perfect dress can skyrocket your confidence. But how do you track it down? We've all come across those old 'rules' for dressing different body types at some point. Pear shape, apple shape, athletic body and others. The thing is, every body is different and we don't all fit into the same boxes.
Instead, focusing on the silhouette of the dress and the features it shows off will provide a lot more wiggle room. So discover nine of the most popular dress styles and you'll soon find out which shapes are right for yours.
1. A-line dress
What it is:
Commonly featuring a natural waist with a fuller skirt, this versatile cut works in everything from short skater dresses to big OTT ballgowns. The name comes from the outline it creates – the tip of the 'A' starts at the waistline before gently flowing out.
What it does:
A-lines can miraculously both flatter curves and create them. They work wonders to accentuate a small waist, or form the illusion of one. Drawing in at your centre, they can balance your top and bottom to form an hourglass figure – whether you naturally have one or not! If in doubt, this is always a fail-safe choice.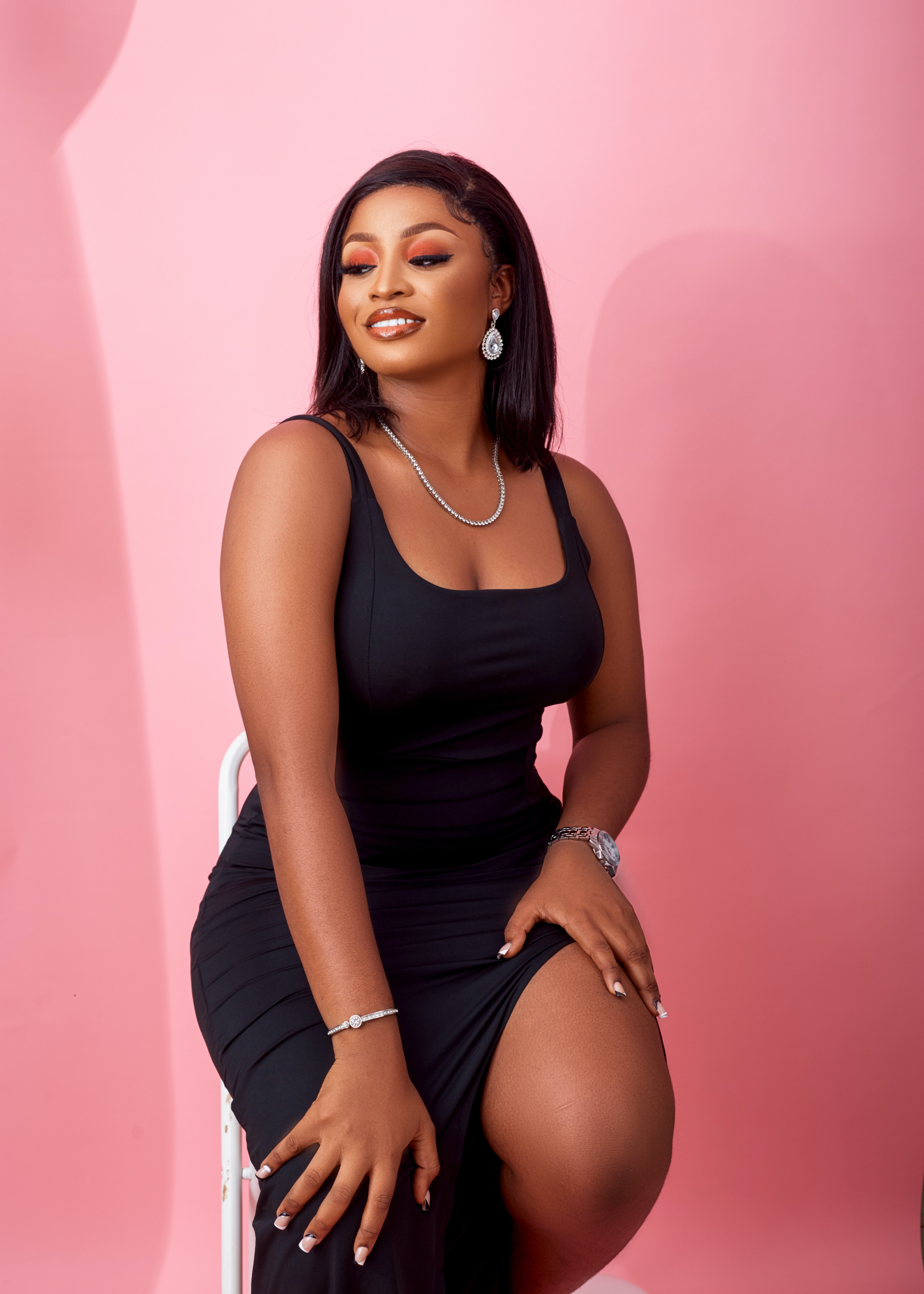 2. Empire waist dress
What it is:
Nipping in just below the bust and then billowing out, empires are commonly seen in Grecian styles or summer maxis. The long flowing fabric of empires make them extremely comfortable to wear – perfect for an all-day event and the best dress style to wear in heatwave.

What it does:
With the extra support and close fit up top, empires are amazing at showing off a fuller cleavage. Often featuring a deep V or scoop neckline, they both draw attention to and flatter the bust. Plus, the looser fit throughout the body won't cling to your stomach or hips and as they frequently come in longer lengths, they can skim over your legs too.
3. Mermaid dress
What it is:
If you're heading to a fancier event, this look will bring the drama. Just like their namesake, mermaid dresses are tight on the torso before flaring out near the knee, emulating a statement tail.
What it does:
Hugging every curve, this shape leaves nowhere to hide. But don't let that scare you it looks great! Mermaid silhouettes are perfect for celebrating a voluptuous body and highlighting an hourglass figure and larger hips that even the Kardashians would envy. Fit is key though – ensure it pulls you in just enough at the waist while still allowing you to sit down! Alternatively, the similar trumpet style is great for pear shaped figures as it cuts a little higher up the leg – adding more balance for top-heavy figures and allowing for more movement (hello dancefloor).
4. Shift dress
What it is:
An iconic 1960s silhouette. Falling straight from your shoulders and over the hips, the shift is frequently seen in mini or slip dresses with a retro feel.
What it does:
If your legs are your favourite feature and you have a rectangular body shape, a short shift dress might become your new BFF. Shift dresses often have shorter hemlines and the loose fit at the torso puts the full focus on your pins. It's also ideal for leaner, rectangular, more athletic shapes as it isn't tailored at the waist.
5. Sheath dress
What it is:
This fitted, straight-cut dress sits close to the body throughout and uses darts to add shape. The structured look makes it a popular office staple, effortlessly seeing you through to after-work drinks.
What it does:
The seamless lines will elongate your frame, so it's a great choice for petite women wanting to add some height. On top of that, the structure often means thicker, more forgiving fabric which will give you a defined shape instead of clinging.
6. Wrap dress
What it is:
Featuring a front closure that wraps around and ties at the side, this style is often knee-length and made out of a stretchy jersey fabric in bold prints. Popularised by Diane von Fürstenberg in the 1970s, the wrap dress is versatile enough to be dressed up or down and worn in any season.
What it does:
Better suited to curvier frames or broader shoulders, the wrap across the front of this dress helps to divide the body and pull in at the waist. You can often tie them yourself, so you can almost tailor to your size – so no sagging or bunching! Plus, they frequently feature cap or full-length sleeves, offering more arm or back coverage if you want it.
7. Drop waist dress
What it is:
Think 1920s flappers and effortless elegance. The torso of this dress is extended down, often right past the hips, finishing in a pleated or ruffled skirt. That means your natural waist is hidden, creating a straighter line across the body.
What it does:
This vintage cut is perfect for taller frames as it draws the eye down, while still showing off long legs. Plus, the relaxed fit at the waistline makes it very forgiving across the stomach area.
8. Tent dress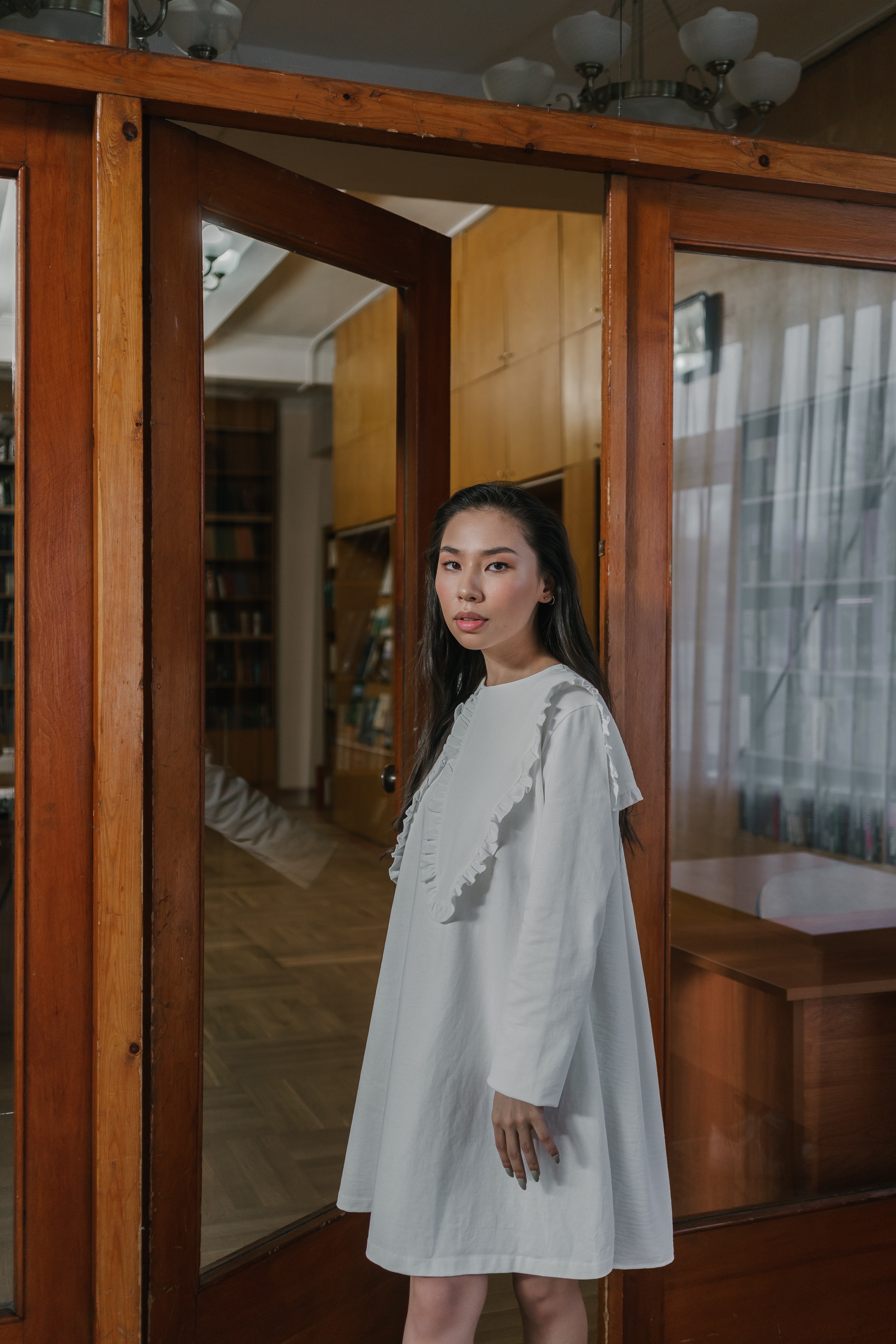 What it is:
While the name isn't flattering, this silhouette can be. Similar to a trapeze dress, the tent outline is narrow at the shoulders before gradually billowing out, typically falling to the knee. The excess fabric can make a real statement, particularly if it's pleated, along with being extremely comfy to wear.
What it does:
This may be one to avoid if you're petite, as the extra material might overwhelm your frame. But as the silhouette is wider at the bottom, it's great for flattering legs in contrast. And if you're proud of your upper body, the loose fit means all the attention will be on your arms or shoulders – although of course, a fitted jacket can cover some skin if you'd prefer.
9. Your favourite dress
What it is:
Not all silhouettes are created equal. Sometimes, you come across a dress that just works on your body, even if you thought it wouldn't. And falling in love with the colour, the print or simply the way it makes you feel is way more important than worrying about the right dress for your body shape.
What it does:
Feeling great in a dress will create the most flattering look of all. So forget what the experts say from time to time and follow your instincts – choose a dress that suits your personality, not just your body. Have you tried to wear your favorite dress in three different ways?