Take a look at Fairy's ingredients
Free product testing. Every. Single. Week.*
Download our SuperSavvy App to get involved.
We carefully select ingredients to create outstanding performing products, all the while, testing them to ensure you can trust Fairy.
As we want to help you make educated choices on the products you buy for your home, we are publishing our ingredients. Please do take a closer look at what's inside your Fairy products and feel confident in the knowledge that Fairy has been thoroughly assessed to be safe for intended use.


Washing Up Liquid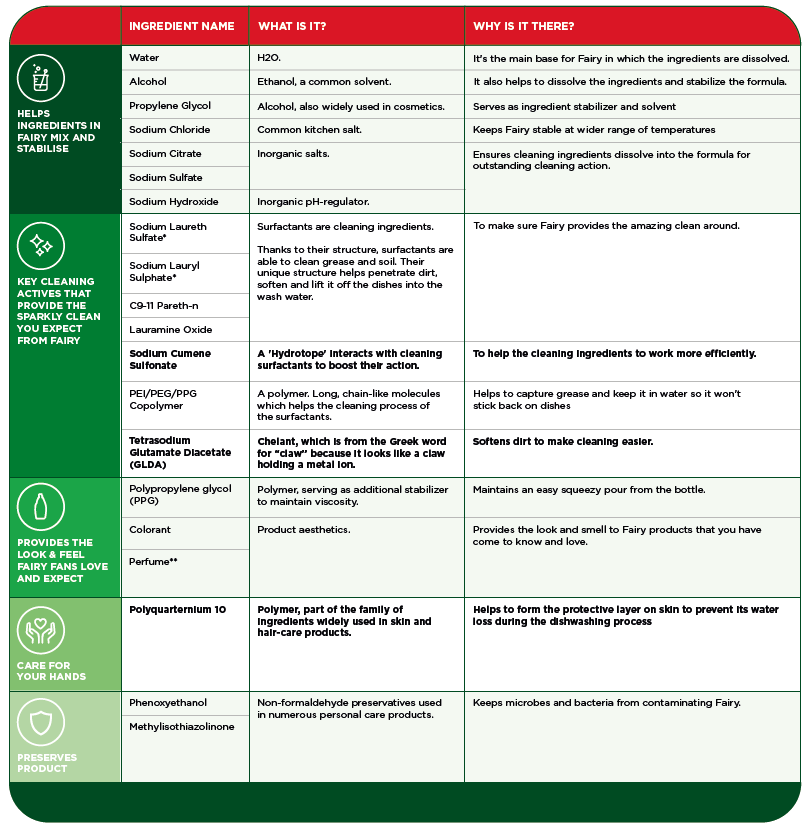 >Ingredients marked in bold are specific to Premium Fairy products, providing enhanced product benefits.


Dishwasher Capsules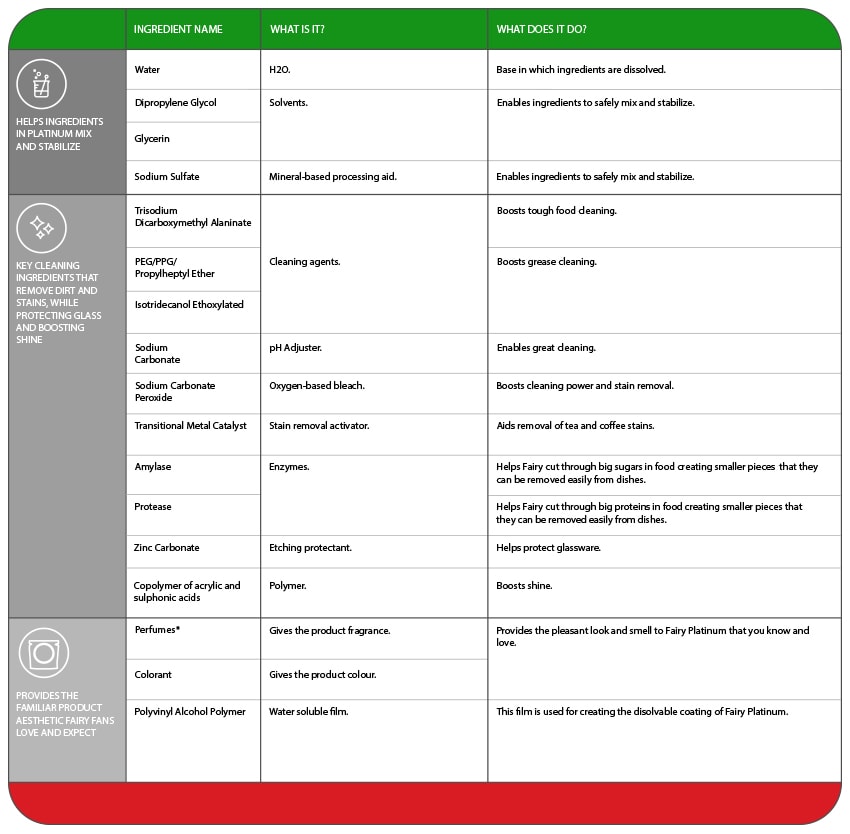 * This group of surfactants may include the molecules of the same class and safety profile, like the molecules like Pareth Sulfate and Alkyl Sulfate.
** Specific components of perfumes are labeled on pack. Depending on Fairy variant, they may include ingredients like Limonene, Linalool, Hexyl Cinnamal, Amyl Cinnamal, Geraniol, Citronellol...etc. Please refer to product labels for specific perfume ingredients. All our fragrance raw materials meet or exceed IFRA standards.