5 short hairstyles – and ideas for how to style them
---
Thinking of going for the chop? We've got all the short hair ideas and inspo you need to make the most of your new short hairstyle!
Before you read on, did you know that you can sign up to receive the latest Supersavvyme articles, tips & tricks and competitions? Register here.
Not only does short hair look great, it can save you time and money too. You'll need less shampoo, conditioner and styling products, so they'll all last longer and you'll need to buy them less frequently, and it can be dried and styled far quicker than longer locks. And despite the lack of length, once you know how to style short hair, it can be just as versatile as long hair. Check out our short hair ideas…
1. Classic bob hairstyles
One of the most popular short hairstyles for women, it's no wonder the bob has become a classic. There are so many versions, so there's bound to be one for you, whether you prefer it ear-skimmingly short or shoulder-grazingly long, worn either poker straight or in beachy waves – or anything in between.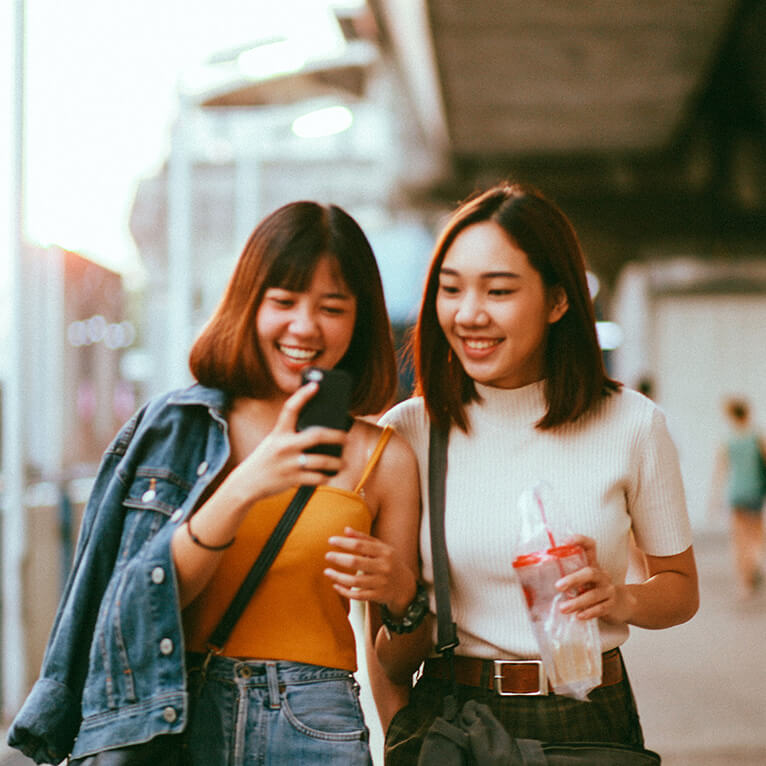 2. The pixie crop
One of the cutest cuts around, the pixie crop is one of the short hairstyles that takes commitment, as you'll need to have it trimmed monthly to keep its shape. If you have fine hair, then picking this short hairstyle can make it appear fuller. But don't be put off the pixie if you have thicker hair – a shaggy pixie works with most hair textures.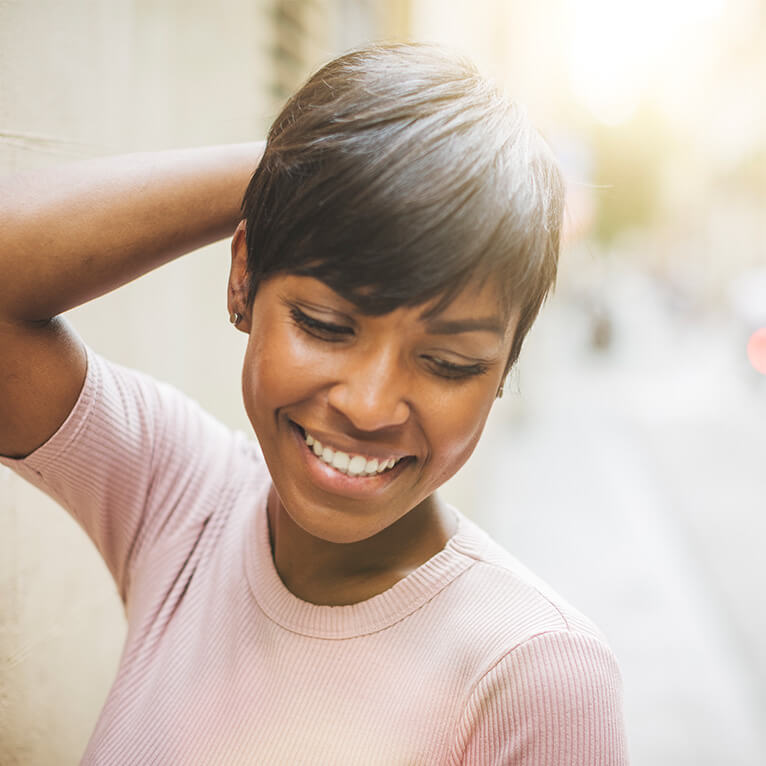 3. Shaving the sides
For an edgier take on a short hairstyle, you could try shaving the sides. This works well with a cropped pixie cut, or you could dial down the edginess by having an undercut bob, so that you keep it longer on top. If you have thicker hair and find a classic bob to be too high maintenance, then an undercut is a great way to have the look but without spending too long styling it.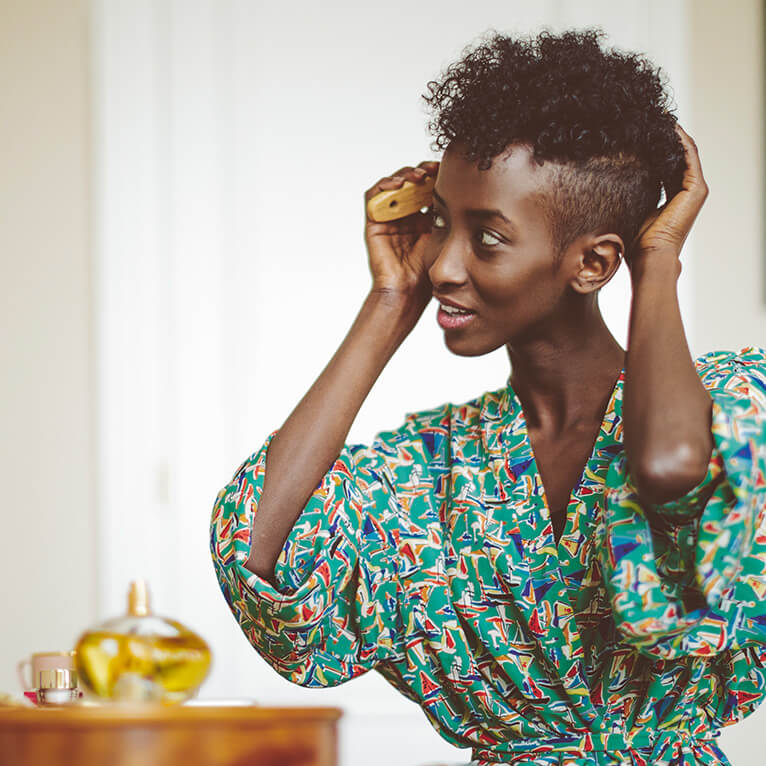 4. Cut a fringe
If you already have a short hairstyle, and are looking for a new ideas on how to style short hair, then cutting in a fringe is an easy way to create a new look. You can go for a sleek, sharp fringe for a precise look, or have it cut at an angle to create a choppy look. A side-sweeping fringe can make short hair seem longer, too.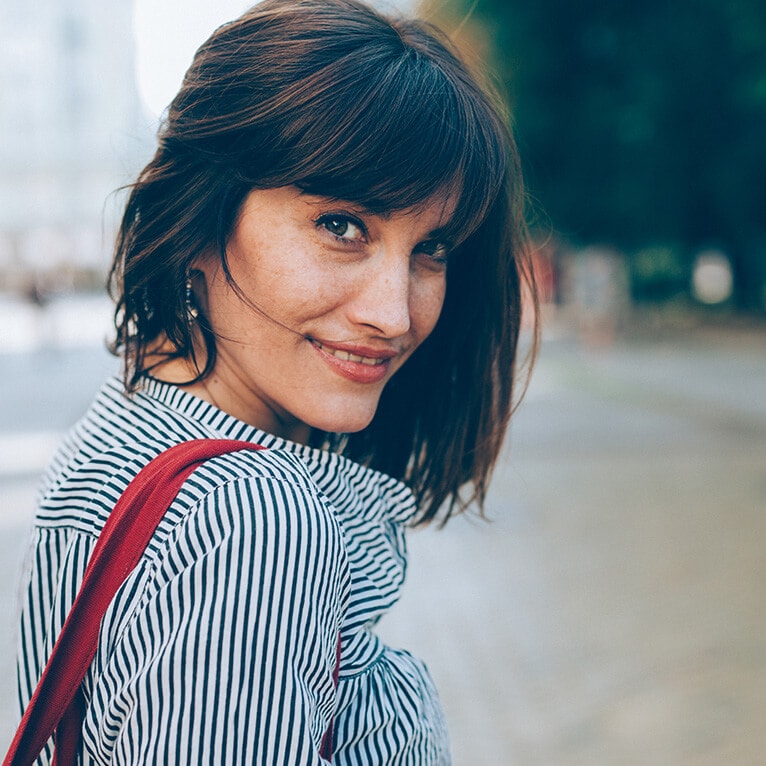 5. Try a pompadour
Also known as a quiff or a faux-hawk, the pompadour is a short hairstyle that borrows from the boys. The sides and back are kept short (or sometimes shaved), while the longer layers on top are teased into a gravity-defying quiff. If you're looking for short hair ideas that are low maintenance, this isn't for you, but if you're after drama then it's definitely the way to go!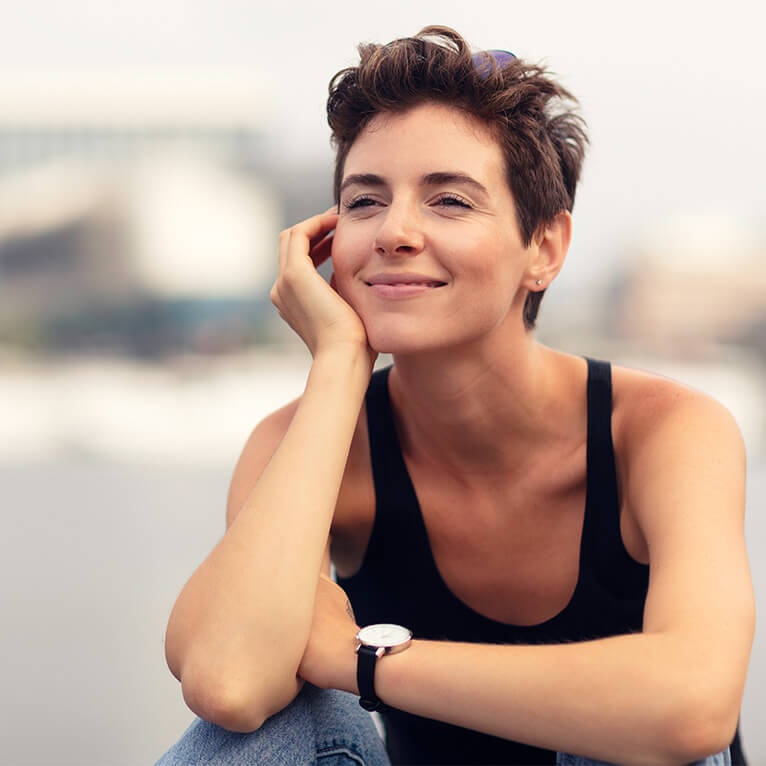 4 ideas for how to style short hair
1. Braid it!
Don't assume that you need long hair for plaiting purposes! A simple hairband style braid is a great way to style short hair, and it keeps it out of your eyes too – bonus!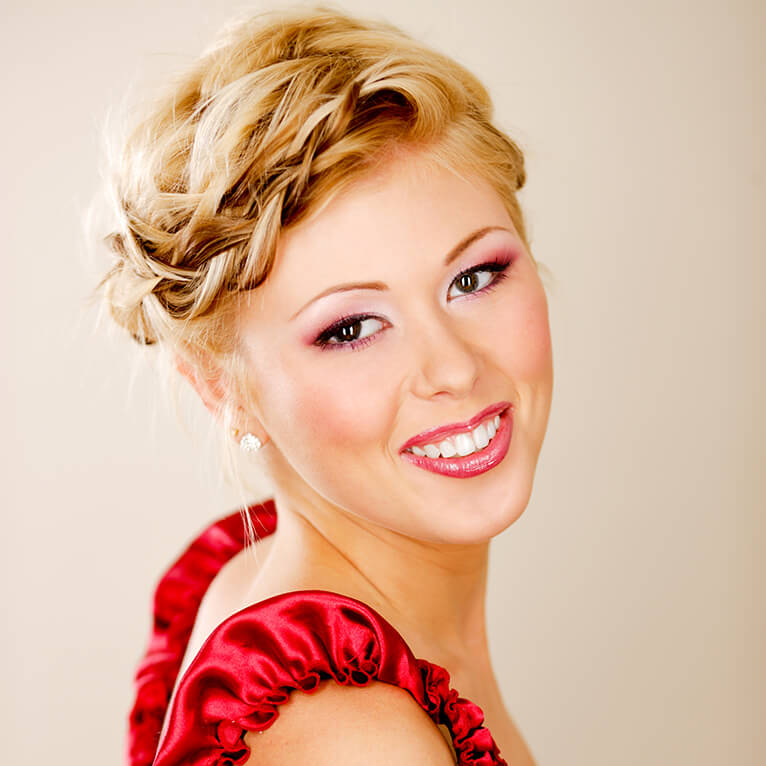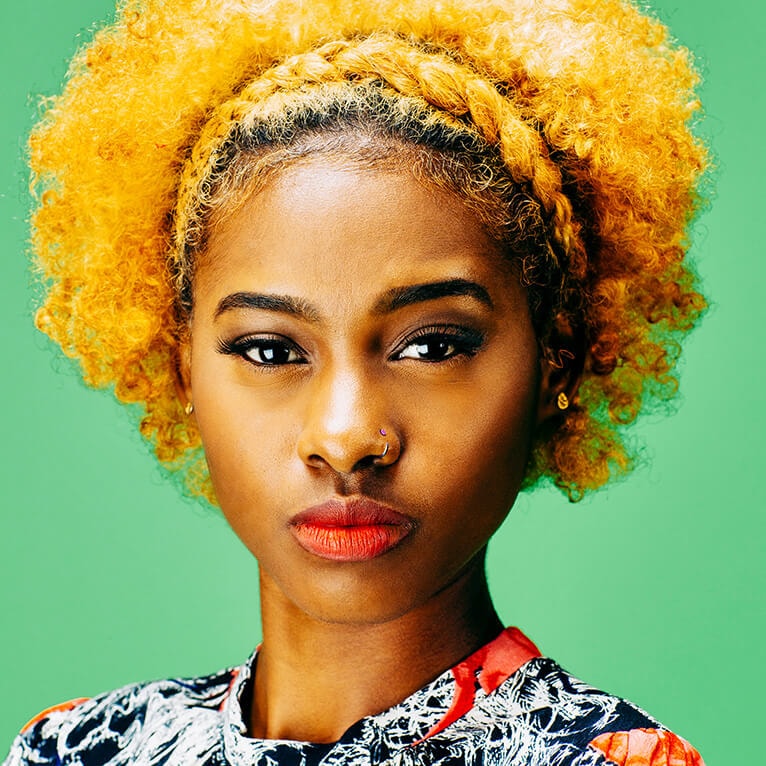 2. Texture it!
Add some interest to short hair with some texture. You could use a curling wand to create beachy waves, or spritz with a sea salt spray like Aussie Miracle Beach Waves spray.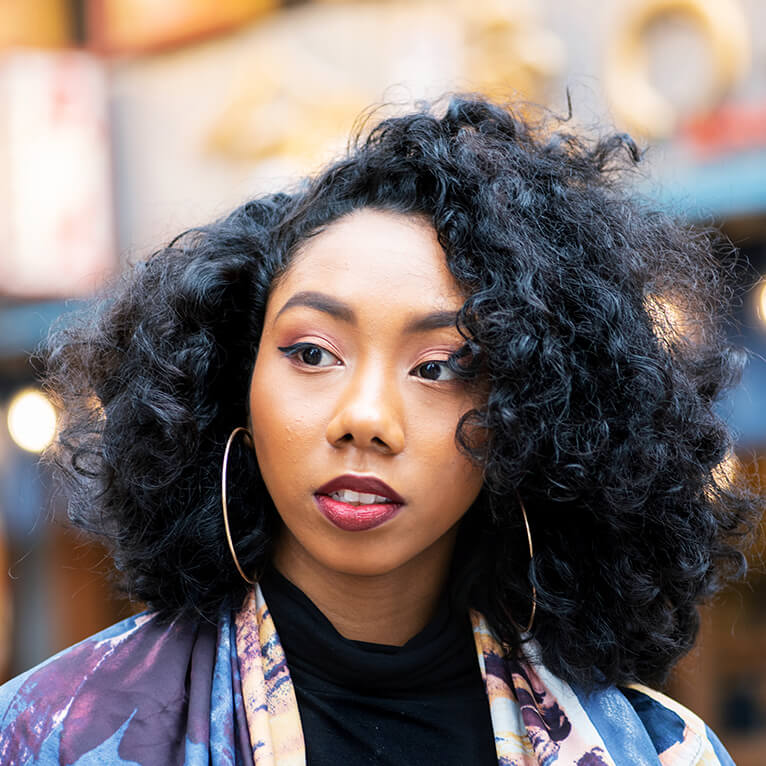 3. Colour it!
For a stand-out style, a bold colour is the way to go. It doesn't need to be a big commitment either – play with coloured hair chalks, sprays or dyes that only last until the next time you wash your hair.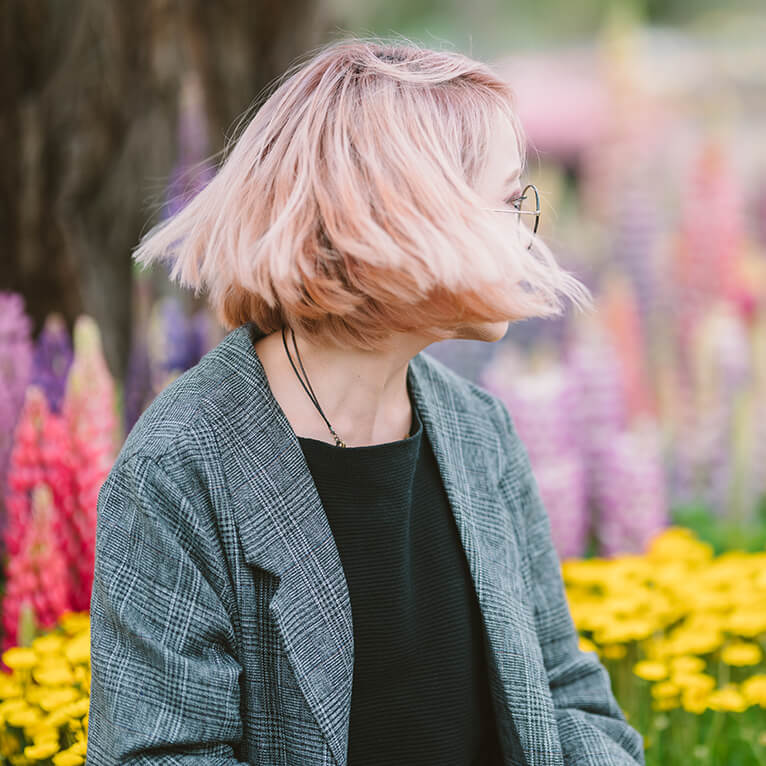 4. Straighten it!
For a sharp, sleek look, it's hard to beat straight hair. After washing and blow drying, divide your hair into section and use straightening irons layer by layer. Don't forget a heat protection spray, like Pantene Gold Series Heat Protector.