Find the best toothpaste for you
There are a lot of toothpastes out there on the market, so how do you know which one is the best toothpaste for you?
Oral-B's handy guide to help you choose the right toothpaste for you and your family.

THE ALL ROUNDER: Oral-B Pro-Expert Premium Gum Protection, RRP £3.99

If you want the best of everything, and gum protection to help treat and prevent gum problems (the leading cause of tooth loss) like bleeding gums, then this is the toothpaste for you. The premium Pro-Expert contains 70% more Stannous in a newly stabilised formula to deliver Oral-B's best protection for teeth and gums. Oral-B Pro-Expert Premium Gum Protection not only reduces, but helps prevent gum problems in just 4 weeks, keeping gums pink and healthy, and also looking after the 8 areas dentists check most! What more could you want from a toothpaste?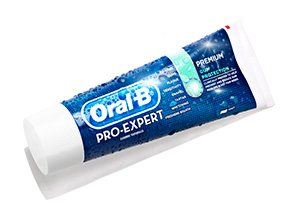 THE WHITE ONE: Oral-B 3D White Luxe, RRP £3.99
If you're after luxuriously sparkling white teeth, then this is the toothpaste for you. Oral-B's new premium whitening toothpaste features 32% more polyphosphates than original 3D White, together with the dual silica system, to remove up to 80% of surface stains in 2 weeks. 3D White Luxe's new and improved Dual Silica System helps prevent tartar and allows teeth to reflect more light and appear healthy and shiny. Treat yourself with this premium beauty essential!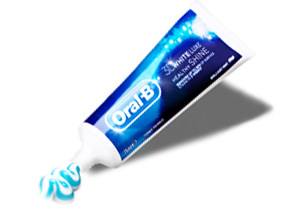 THE SENSITIVE SOULS: Oral-B Pro-Expert Sensitive
If the thought of biting into an ice cream gives you the shivers, then this is the one for you. This toothpaste for sensitive teeth protects against sensitivity and enamel erosion by creating an acid-resisting protective shield which will help to build increasing protection against painful tooth sensitivity.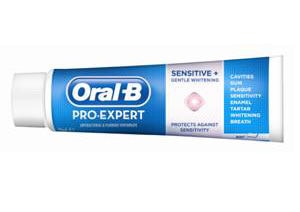 DOING IT FOR THE KIDS: Oral-B Stages
This toothpaste provides effective cavity protection in a child-tested, mild gel formula. Make sure that children aged 2 to 7 only use a pea-sized amount, and instruct them in good brushing and rinsing habits (to minimise swallowing). It delivers effective cavity protection for healthy teeth and makes brushing fun with Disney characters.