Try this easy chocolate cake recipe which uses a spot of microwave magic. It's a wonderful way to lift a mid-afternoon mood or to create a spontaneous treat for friends and family.
Preparation time: 30 seconds
Cooking time: 135 seconds
Serves: 1
Difficulty: easy
Approx cost: 85p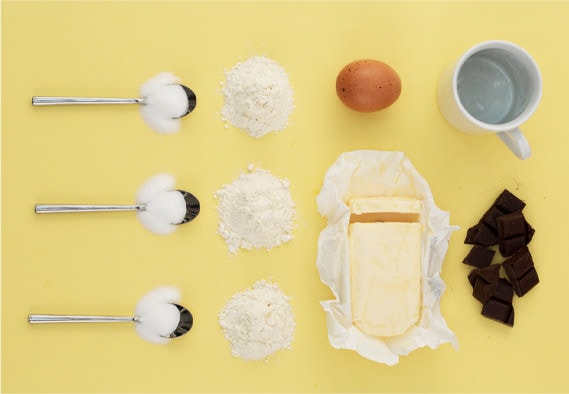 Ingredients
8 squares of chocolate (40g)
1 egg
30g butter
20g caster sugar
20g flour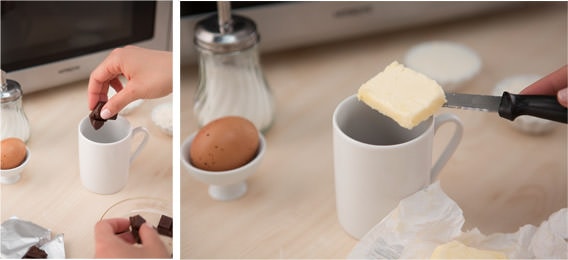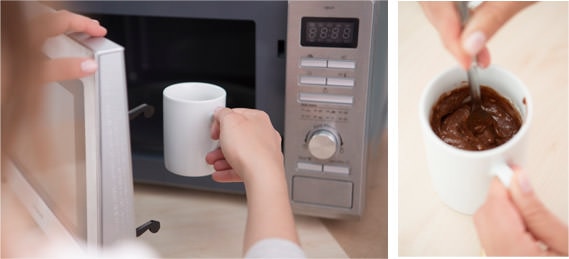 Directions
Put the chocolate and the butter in the mug.
Place the mug in the microwave for 45 seconds (600 W).
Stir the melted mix and add the rest of the ingredients, mix them together and place the mug in the microwave for 90 seconds (600 W).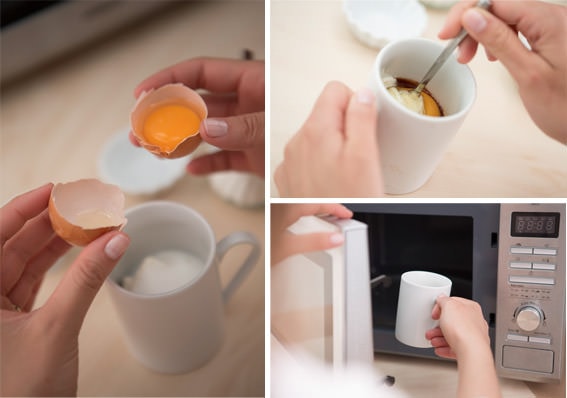 TIP: The mug may be a little hot, be careful when taking it out of the microwave and leave to sit for at least 15 seconds before enjoying your cake.