Baking that perfect chocolate birthday cake
---
Kids and adults are waiting for that one day of the year that they're supposed to be spoilt rotten; their birthday! There is nothing more indulgent than this rich moist chocolate cake.
Ingredients (for 8 people)

1) For the cake
200g butter
500g sugar
340g flour
4 eggs
90g cocoa powder
2tsp baking powder
1tsp bicarbonate of soda
A pinch of salt
350ml milk Butter (for greasing)
Three baking tins
A cake rack
Aspatula Awhisk or a food mixer

2. For the filling
500ml fresh double cream
120g sugar

3. For the topping
250ml fresh double cream
250g 70% pure chocolate

Cooking Instructions
1) Beat the butter and sugar together, either using a hand whisk or a food mixer, until the mixture is nice and creamy. Break the eggs, one by one, and whisk in. Next, add the cocoa, baking powder and half of the flour. Once properly mixed, add the milk and the rest of the flour and mix again. Then, evenly divide the cake mix between three greased baking tins. Place the three tins in a preheated oven and bake for 35 minutes at 170°C.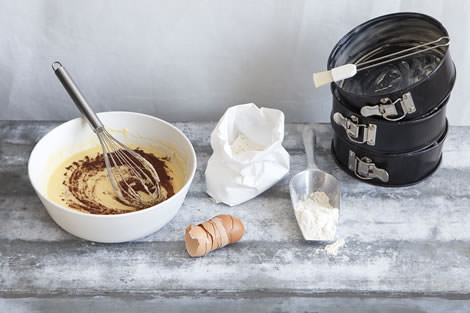 2) Whisk the sugar and cream together for the cream filling. Set aside.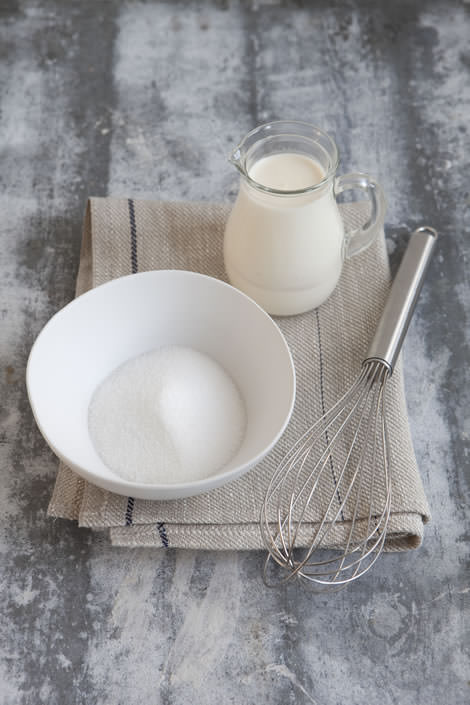 3)To prepare the chocolate ganache icing, heat the cream (for the topping) on medium heat until it comes to a boil. Melt in the chocolate (leave a little bit aside to garnish the cake) and leave to cool in the fridge for two hours before using.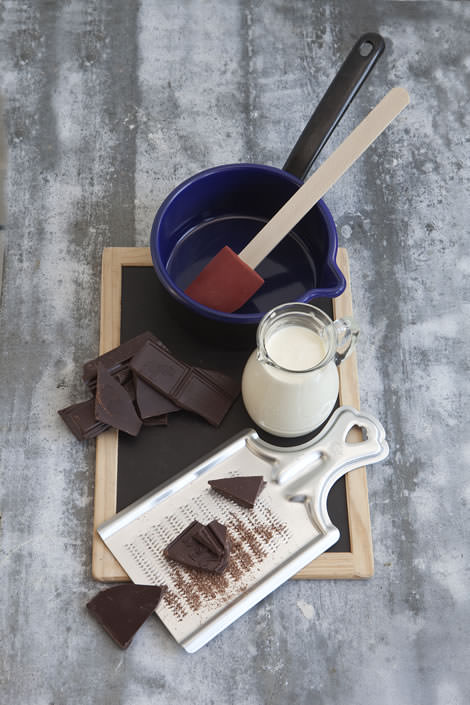 4) Remove the baked cakes from the tin and leave to cool on a cake rack. Then, use a spatula to cover the top of each cake with a thin layer of ganache.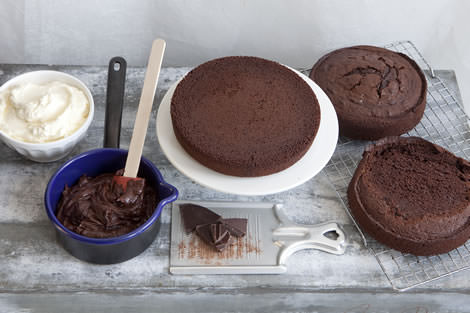 5) Next, add a thick layer of the cream filling on top before stacking each cake. Finish your homemade birthdaycake bycovering the whole three layers with a final coating of ganache.Grate some of the remaining chocolate over the icing to finish – and don't forget the candles!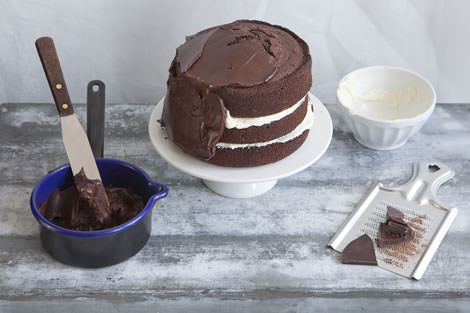 6) Birthdaycake ideas don't get anybetter than this. When it's time to blowout the candles, this cake is so good you mayget a repeat order for next year!