5 tips for a perfect guest room
Having guests over can be nerve-wracking. You feel like you need to make the whole house spotless, especially their room. Yet there are some tricks you can use to prepare a guest bedroom and have it ready in no time at all.
Decorate Sparingly
Simple, clean and unobtrusive spaces are perfect for guests. You don't want them to feel like they're intruding, so keep the décor simple. The most important things are cleanliness, space, and simplicity, so off white colors are perfect.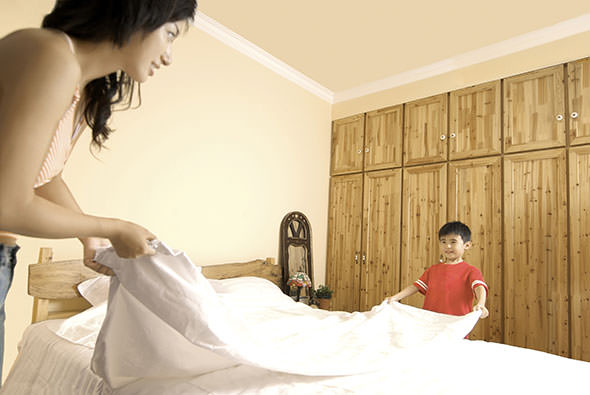 Room, Closets and Drawers
Make sure there is adequate closet and drawer space and supply a variety of hangers for your guests to use. A full length mirror and writing desk are always a nice touch, giving your guests a space for themselves.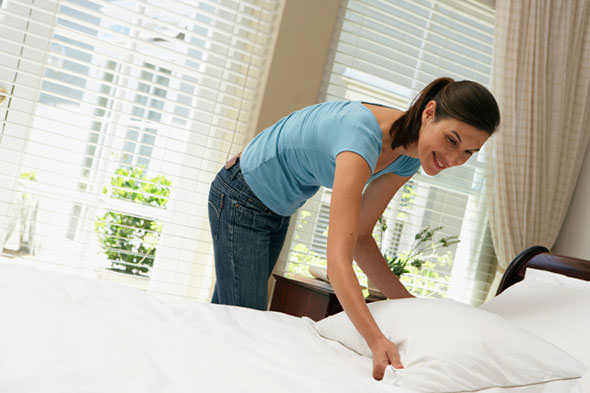 The Right Pillows and Sheets
You want to give your guests clean and fresh bed linen, so make sure to wash it all thoroughly before hand. Add a fabric conditioner like Lenor to your wash and your sheets will feel and smell fresh throughout your guests stay.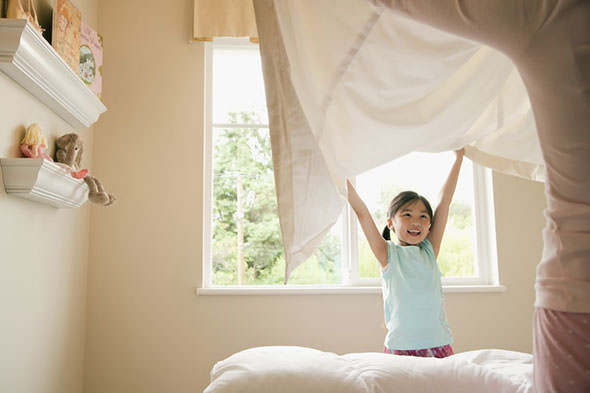 Add Warmth
For visitors during the coldest months, think of putting out extra blankets. Give them an extra wash and remember to add Lenor for a longer lasting scent.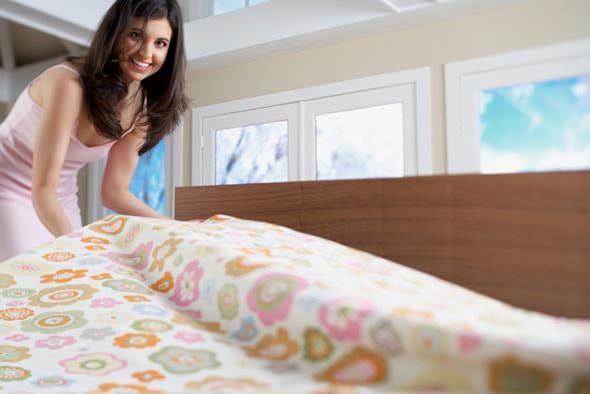 Bathroom
If the bathroom is shared, clear space in it for guests' toiletries, and supply clean and soft cotton towels. Let Lenor work its magic on those towels, helping them feel luxurious and smell fresher for longer.
If you get all of these things right, your guests will love their experience staying with you. Don't worry about making things perfect for them, just let Lenor help you in making their stay memorable for all the right reasons.