Get white teeth that are the right shade for you
A fresh, clean-looking smile can be a huge confidence boost – but how do you avoid the fake-looking Hollywood dazzle? Celebrity dentist Dr Uchenna Okoye has some great tips.
There's no doubt that whiter teeth are becoming a top priority for Brits, and with good reason. Back in 2013, we conducted our Smile Report and discovered that white teeth could make you look up to five years younger, increase your appeal with the opposite sex by 20% and even increase your job chances.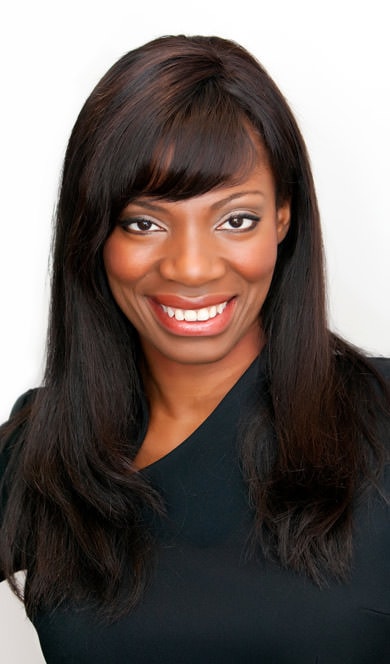 But while yellow teeth are obviously not a good look, celebrity dentist Dr Uchenna Okoye also warns against the fake-looking Hollywood veneers that virtually glow in the dark. The one-white-fits-all effect makes it all too obvious that a treatment has taken place.
So while 75% of patients are at the dark end of the spectrum, it's no surprise that 77% of those surveyed still preferred a more natural look that's a subtle two shades lighter than their existing colour. For smile inspiration, look no further than home-grown beauty Holly Willoughby, one of the most requested celebrity smiles in the UK.
Here are Dr Uchenna's five top tips for getting a naturally bright smile.
1. There's a bright that's right for you
"Not everyone suits the brightest shade of white – it all depends on your skin tone, eye colour and personality, so it's important you get the right white to suit you,' says Dr Uchenna. Consider your lifestyle, age and job – dazzling snow-white sparklers might work in your 20s, especially if you're climbing the career ladder, but as you mature, a more natural look will suit your skin tone better.
2. Find the best match for your colouring
No matter what your age, the whites of your eyes are the best match for your teeth. Consider your style, too. If red lipstick is your staple make-up look, a cool tone of white will counterbalance any yellow tones, whereas for a more understated style, an off-white hue is more appropriate.
3. Prevent staining with the best tools
Brushing with a power brush, such as the Oral-B Pro 6000 Rechargeable Electric Toothbrush twice a day for two minutes will remove more stains than manual brushing. Then, up the bright factor with a whitening toothpaste like Oral B 3D White. And don't forget to floss first: it might be fiddly but it prevents stains building up between teeth. If you find normal floss too thick, try mint-scented Oral-B Satin Floss, which is less likely to snag.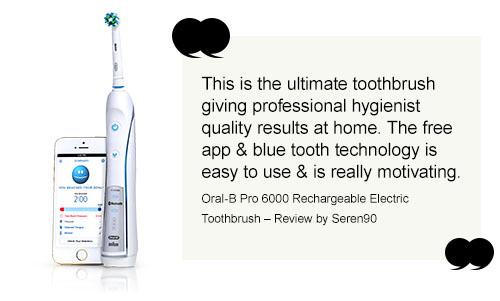 4. Do the diamond polish
Next time you hit the dentist, swap any dark fillings for white ones, which will give you more confidence in photos. Plus, ask your hygienist for a Diamond Polish with seal technology to keep stains at bay.
5. Remember the white T-shirt rule.
Anything that stains a white T-shirt, like coffee and red wine, will stain teeth, so keep these to a minimum, drinking through a straw where possible.
How do you keep your smile gleaming? Let us know your tips in the comments below.